Une photo dans l'exposition « A table for 50 » à la galerie PCP , à Paris.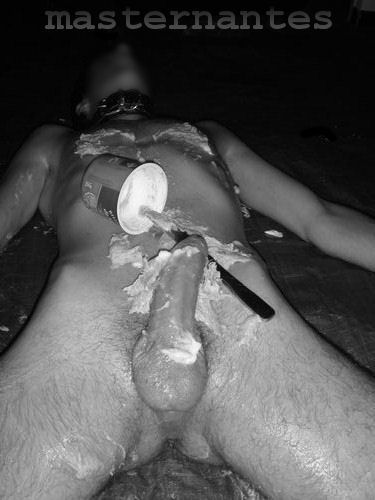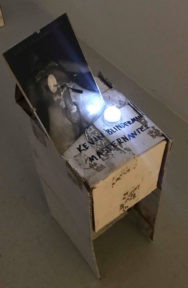 Cette photo, prise chez moi en 2009, participe au travail de Kevin Blinderman, jeune artiste parisien invité à participer à l'exposition « A table for 50 » sur le thème du film « La grande bouffe », à la galerie PCP à Paris, du 7 au 14 février 2020.
« A table for 50 » est une sorte de nature morte
L'exposition est organisée par deux artistes, Philip Timischl et Gina Folly.
Ils ont invité plusieurs dizaines d'artistes à participer avec une image d'une « nature morte » à prendre au sens large.
Le thème étant le film « La grande bouffe », leur idée est de jouer sur la quantité. « La Grande bouffe » (La grande abbuffata) est un film franco-italien réalisé par Marco Ferreri en 1973.
Les artistes invités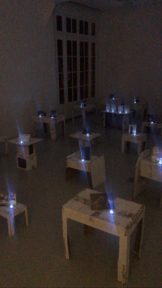 Adam Cruces & Louisa Gagliardi, Agathe Zaerpour, Ali Hasanzadeh, Amalie Eybie Brandt, Anna Solal, Andrew Hodgson, Anina Troesch, Anna-Sophie Berger, Benjamin Hirte,
Bengolea, Clément Delépine, Daphne, Edin Zenun, Edouard Montassut, Elodie Cazes, Emanuel Layr, Emilie Pitoiset, Evelyn Plaschg, Florian Pfaffenberger, Gina Folly, Gregory Sugnaux, Guiles Jacot, Guillaume Denervaud, Hannah Weinberger, Henning Strassburger, Ida Thorrud, Ivan Perard, Jon Rafman, Judith Kakon, Julian Göthe, Julie Boukobza, Kevin Blinderman – masternantes, Laurence Sturla, Lena Henke, Lilli Thießen, Ludovica Parenti, Mads Westrup, Malak Varichon, El Zanaty, Marielle Chabal, Marina Faust, Marina Sula, Martyn Reynolds, Maude Rose Reynolds, Mathias Renner, Matthew Billings, Michèle Graf & Selina Grüter, Miriam Laura Leonardi, Mona Varichon, Nicolas Nahab, Nhu Duong & Octave Perrault, One Star Press, Patricio Lima, Patrick Julien, Peter Cybulski, Philipp Timischl, Pierre-Alexandre Mateos & Charles Teyssou, Rasmus Myrup, Ruiz Stephinson, Goswell Road, Signe Rose, Solomon Rose Reynolds, Thomas Jeppe, Tobias Kaspar, Tobias Spichtig, Victor Lizana, Will Benedict.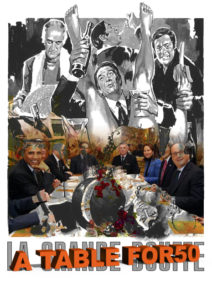 Do you have a table for 50 ?
Two middle-aged friends and members of the professional bourgeoisie, Philipp, a chef and restaurant owner as well as an incorrigible womanizer and Alitalia pilot; and Gina, a delicate effeminate television producer and venerable magistrate, gather for a debaucherous weekend at the latter's Parisian villa (super close to Perrotin). There, as the two friends prepare for a Romanesque feast, truckloads of fine food and wine arrive, accompanied by 50 elegant and lithe prostitutes. Without a doubt, the rapacious and degraded hedonists are determined to eat themselves to death, one elaborate morsel after another, nevertheless, for what reason?
While aficionados of black Gallic humour will find this film a feast, those unused to the earthiness of some French comedy will find this chronicle of the decadent suicides of two successful middle-aged artists utterly tasteless.
PCPGalerie
8 Rue Saint-Claude, 75003 Paris
Le 12 juillet 2009, cette session de plusieurs heures avait tourné autour de la bouffe.
A l'époque, je ne prenais que des photos.